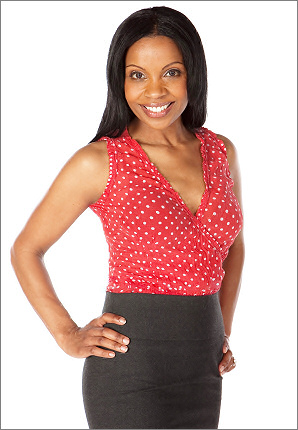 Anjula is a consultant media broadcaster, Psychotherapist, relationship Psychologist, celebrity therapist, family dynamics expert, social scientist, mental health campaigner, author journalist and columnist.
With over 5,000 clinical hours- and a wealth of experience over 20 years in a diversity of settings in both the public and private sector, ranging from: Kent
university working with students experiencing a wide
range of psychological and emotional challenges, working with Social workers, engineers, teachers, to the cut and
thrust of the City as a stress management consultant, Previous visiting Lecturer at Durham University on the Counselling Masters programme.
Careers coach, Outplacement specialist and Director of Emotional Intelligence training in the work place. Anjula
is also trained in managing critical Incident and post-trauma cases.
She works with a diversity of client groups, and covers areas that include: self esteem, anger management,
self confidence,body image. depression. friendship, loneliness, relationship counselling.
She regularly contributes to a wide range of publications that include: The Daily Express, The Mirror,The Sun, The
Telegraph, The Times, The Guardian, Grazia, Cosmopolitan and Psychologies magazine.
Adhere to the code of ethics and practice of the BACP, NCS, BPS, UKCP.
Series` Anjula has presented/ co-presented/ featured as resident expert include:

8 part series on Sky 1 - Body language secrets. Co- presenter.
10 part series channel 5-How to have sex after marriage. Expert Presenter .
12 part series Discovery TLC- My Naked Secret. Expert presenter.
6 part series Family Contract BBC1 Expert Presenter.
6 seasons Autopsy The last Hours of... channel 5 resident expert.
3 seasons 50 ways to kill your lover ID channel resident expert.
10 part series Man-up Fox International resident expert.
12 part series Feel the Fear citv resident expert.
4 part series The truth about beauty UKTV expert.
Big Brother -various series. expert.

Regular /resident expert and guest expert include:
This Morning ITV since 2003
BBC Breakfast since 2003
The Wright Stuff since 2007
Sky News
BBC radio 4 Womans Hour
Tonight ITV

Anjula researched, wrote and presented Diversity Works for Radio 4- looking at how couples from different
backgrounds- make their relationships work for them. This programme made pick of the week.
Anjula was featured in the Daily Mail in the Female Asian Hot List
Anjula updates.
Appointed Ambassador for Media and Cultural Diversity at The National Counselling Society. February 2018.
Grazia magazine columnist- School of thought- answering a wide range of mental health problems .
The Davina Hour on W channel- September 2017. Anjula discussing all thing Friendship with Davina McCall.
3 part series 2017 on More4 and channel 4- The secrets of sleep.
Get regular updates on twitter @therealanjulam
Anjula wrote her second book- this time in partnership with RELATE- the number 1 Relationship experts.
She was invited to be ambassador for Relate in 2013 and continues to enjoy her role with such a prestigious
organisation. The book is out now.
She was invited to help launch the new Relate on-line service that offers support and advice to parents with troubled teens.
Anjula accepted the role of ambassador for BME Cancer voice (part of the NHS)- to support and encourage ethnic
minorities to seek advice and support on healthcare issues. Anjula feels very honoured to have been asked to
undertake such an important role. She enjoyed attending the big launch at The House of Commons and the House of
Lords, and was invited to be one of the speakers.