The course of true love isn't always smooth, but rocky relationships needn't be a recurring pattern.
Part of the bestselling Relate series, this guide will help you learn what makes relationships work, where they can falter, and how you can maintain a lasting, meaningful and loving connection.
Discover how your personalities and past experiences affect you both
Break negative patterns to build a happier foundation
Navigate relationship choices, such as moving in together, marriage and starting a family
Overcome any relationship obstacle with problem-solving techniques
With guidance and support on every aspect of loving relationships, from the moment you meet 'the one' to growing old together, this positive and accessible book is the ultimate relationship guide.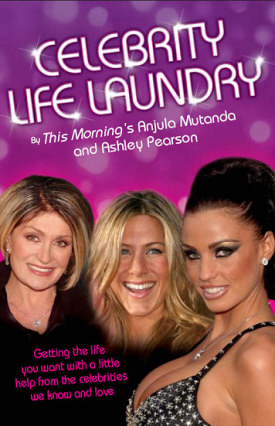 Love them or hate them, we all know more about our celebrities than we care to admit, and every week millions of us devour the latest celeb mags to check up on what's hot and what's not in the world of celebrity. We want to know every last detail of their lives. Why? Because deep down we wish our lives could be filled with such glamour and success, often forgetting that our favourite stars have just the same problems as the rest of us – the difference is they know how to use them to get what they want in life!
This amazing new book from the country's leading TV psychologist and star watcher gives you the low-down on what goes on behind the headlines and provides remarkable insight into what drives, motivates and inspires our favourite celebrities. You will be able to identify which celebrity your personality is most like and learn to put into practice the tried and trusted techniques used by your favourite stars to get just what you want in life.
Celebrity Life Laundry will clear your mind and give you the empowerment you need to achieve your goals and live your dreams!